These are cars from my Dads past and my past.
Here are Dads cars.
My Cars,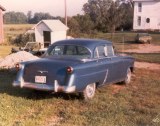 My 53' Ford. This was my daily driver in the early 80's. I drove this car to Fla. from Ohio, without any problems.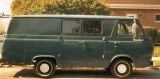 Old Econoline van, I was going to fix this up, but I just never got to it. The old girl ran like a top though!
I have more of my cars to post here, but, I have to find the photos first.....