I ran into this fellow Corvair owner at a car show sponsored by the American Legion Post 330. This car was done by her father a couple of years ago.
I know a lot of folks don't like to see a Corvair modified from stock, but I do! And this one was done right!
I know the owners name is Sharon, but I lost her and her husbands last name. So if they see this, please drop me a line!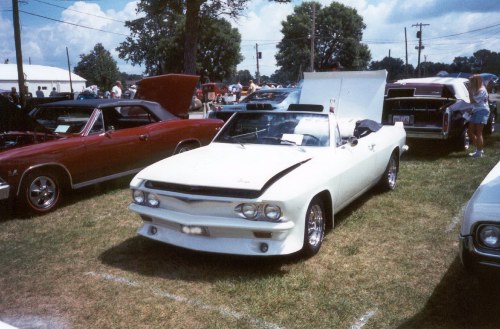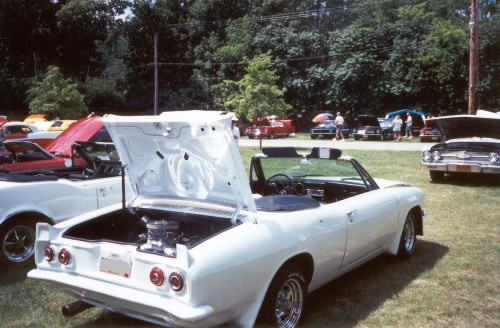 Nice ride Sharon!