This sand rail was at a car show sponsored by the American Legion Post 330. I just love what the owner has done with this rail!
As I took these photos, the owner's wife told me that they bought this rail out west somewhere ( anyone recognize it? ). She said that they had a lot of fun with it before it was painted and the engine was chromed. She said it used to have a pink stripe running down the middle of it. Now days it doesn't see much dirt and mud, and I don't blame them!
I am told that it runs as good as it looks!
And I have lost these good folks name also. So if they see this please drop me a line.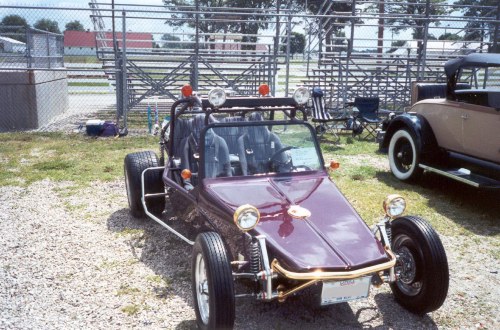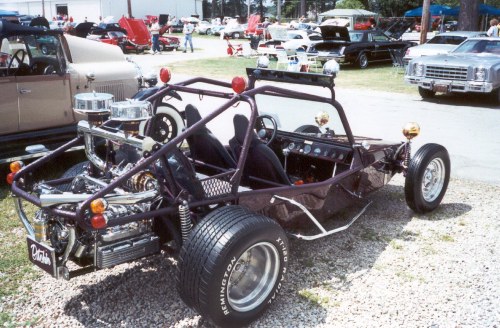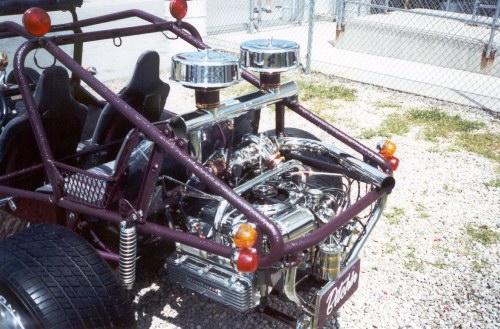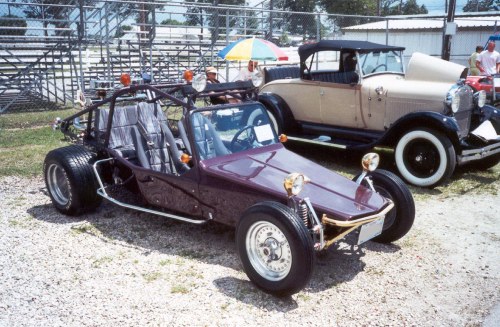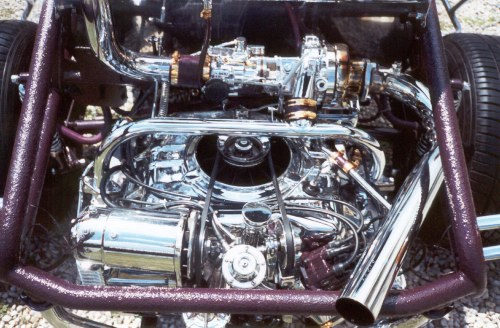 I would love to have this engine in my car!